IEEE RAS: ROS 101 Workshop
Date:
I gave an introductory workshop on ROS hosted by IEEE RAS. The workshop went over the basic concepts of robotics and what a robot is. We covered the different components of ROS including:
Topics (Publishers & Subscribers)
Nodes
Actions
Services
Visualization tools
The workhop concluded with a demo of communicating with and navigating a Turtlebot in simulation.
You can find a copy of the slides here.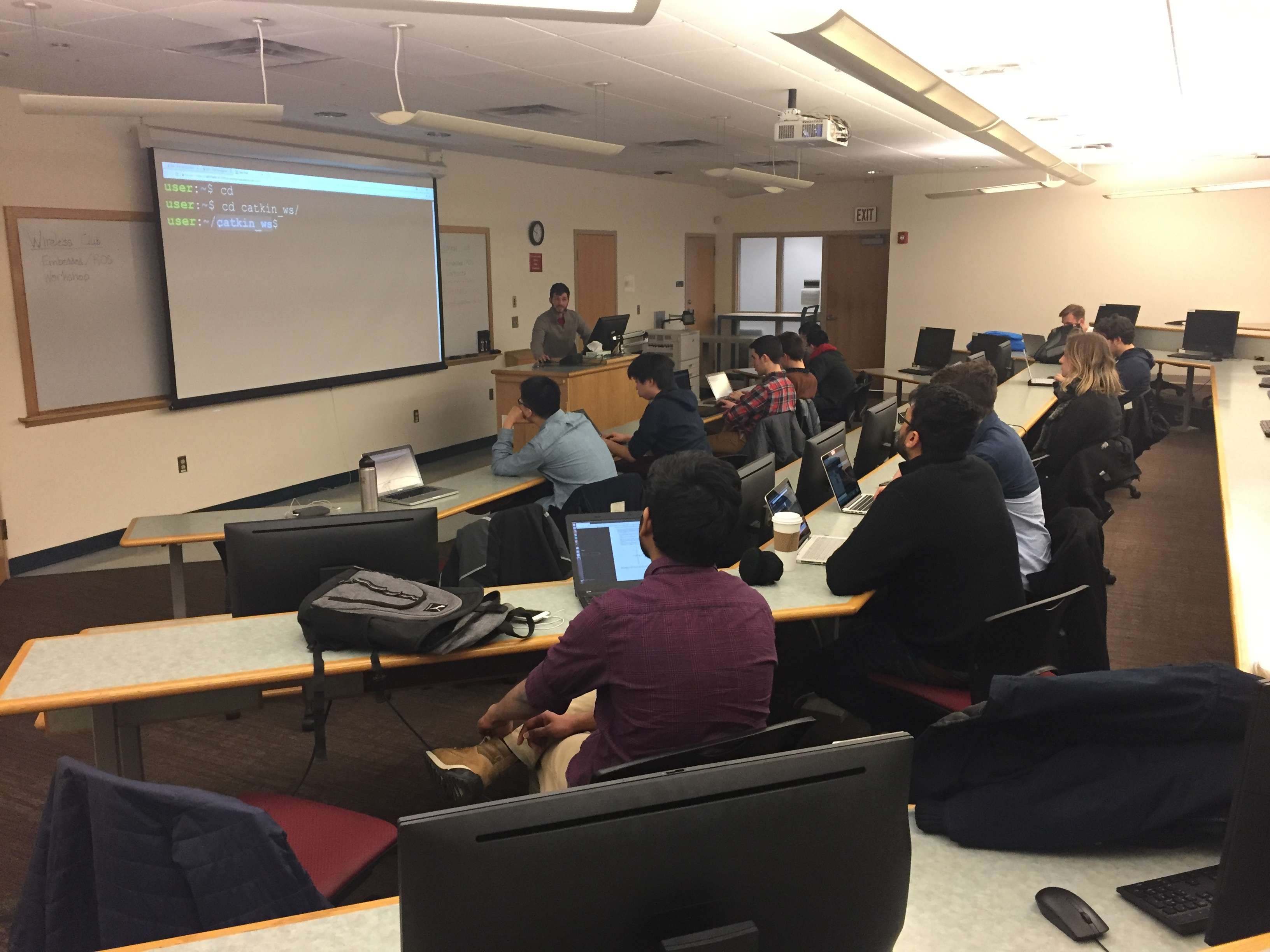 ROS workshop in Snell Hall